What happens if patents later become invalid?
Objection and nullity
content
Opposition proceedings
Anyone can object to the granting of a patent within nine months after publication of the grant of the patent in the patent gazette. Otherwise the patent is final after the opposition period has expired. The patent is then valid retrospectively from the filing date for a maximum of 20 years.
With the opposition, reasons can be given that speak against a lawful grant of the patent. In the opposition proceedings, a fee will be charged to check again whether the necessary requirements for the grant or maintenance of the patent are missing. This is usually done by a committee formed by members of a patent department of the DPMA. After examining the opposition, the patent can be maintained, limited, or revoked.
In principle, it is possible to appeal against this decision to object to the Federal Patent Court. Even after the opposition period has expired, an existing patent can still be challenged in an action for nullity before the Federal Patent Court.

Action for annulment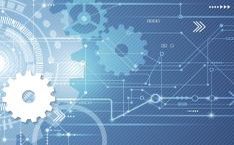 If more than nine months have passed after the publication of the patent that is to be contested and no opposition proceedings are pending, an action for annulment can be brought before the Federal Patent Court under Section 81 (2) of the Patent Act. There is a legal fee for this; further costs may arise. The subject of the action can be any patent that is to be declared null and void on German territory.
For example, a lack of patentability can be asserted as a reason for invalidity, for example with regard to technical features that have already been disclosed in another patent specification.
Grounds for nullity can be:

lack of patentability
lack of feasibility
an impermissible extension of the subject matter of the patent compared to the version of the application
unlawful removal of the invention (only the injured party can assert)
Extension of the scope of protection of the patent
A decision on the lawsuit is made by judgment. In this case, the challenged patent can be upheld (if the lawsuit is dismissed) or it can be declared invalid in whole or in part (if the lawsuit is partially or fully upheld). The successful nullity action therefore leads to the revocation of the patent. The owner of the property rights retrospectively loses all legal positions previously based on the registration.
The second and final appellate instance is the Federal Court of Justice.

Image: iStock.com/nongkran_ch
Status: 07/09/2020