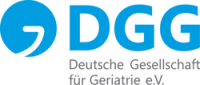 ---
---
08/10/2016 10:15
You can't cheat old age: Why we look old - or why we don't
Nina Meckel Press and public relations
German Society for Geriatrics (DGG)
People age differently: One noticed the first gray hair while studying, the other still looks youthful and athletic as a pensioner. But what are the reasons for this? How can the biological age of a person be determined and what conclusions can be drawn from this for the further aging process? To get closer to the answers to these questions, Professor Dr. Alexander Bürkle recorded the health data of 3,300 test persons aged between 35 and 74 for five years. A treasure trove of data that will provide insights from many other points of view. Scientists hope that we will know more in three years.
"You don't have to be a scientist to perceive that people age differently," says Professor Bürkle. Everyone knows men or women from their circle of acquaintances whose calendar age cannot be seen. "I recently attended a class reunion to celebrate 40 years of high school graduation. There I met some schoolmates who looked significantly older. But there was also a classmate who would have been thought to be ten to 15 years younger. "Why only? What is the fountain of youth? Conversely, what makes a person age rapidly? Bürkle, who teaches molecular toxicology in the Biology Department at the University of Konstanz, has been dealing with these questions for many years. What he can say with certainty: "You can't cheat age when it comes to health and cognitive abilities!"

Around 400 biomarkers examined for informative value

But why it is that some remain active and spared from serious illnesses into old age, while others appear clearly depleted in middle years - research has so far not found any clear answers to this. Individual biomarkers that could provide information about the actual biological age of a person and their further aging process have proven to be untenable in the past.

This could change now! Funded by the EU Commission, 26 working groups from 14 countries took part in the multi-center MARK-AGE study. For five years, the health data of around 3,300 test subjects between the ages of 35 and 74 were logged.

Particularly exciting: among the participants were the descendants of people who were previously involved in the so-called GEHA (Genetics of Healthy Aging) project. The test subjects at the time had to be at least 90 years old, above average health and have siblings who were equally durable and fit. "We were interested in whether it was possible to detect a slowdown in the aging process in these 'genetically favored' people even in middle age," said Bürkle. "Because everything indicates that aging is a mixture of genetics and environmental influences."

The initial evaluation of the data has taken almost three years. Around 400 biomarkers were tested for their informative value. Professor Bürkle will present the ten most relevant ones at the largest German-speaking congress for geriatric medicine in Stuttgart at the beginning of September. Until then, he does not want to reveal anything about the results of the study. "But that's just the beginning," he is convinced. "This is a treasure trove of data that will provide insights from many other points of view."

To person:
Prof. Dr. Alexander Bürkle studied medicine at the Albert Ludwig University of Freiburg, where he also received his doctorate. From 1984 to 2000 he worked at the German Cancer Research Center in Heidelberg. The habilitation took place in 1995 at the Ruprecht-Karls-Universität Heidelberg. From 2000 to 2002 he was Senior Lecturer in the Department of Gerontology at the University of Newcastle upon Tyne in Great Britain. Since 2002 he has been teaching molecular toxicology in the biology department at the University of Konstanz.
Bürkle is, among other things, a board member of the German Society for Toxicology and a member of the Medical Board of the German Research Foundation. In 2011 he was awarded the GT Toxicology Prize for his research on the biochemical effects of the enzyme "poly [ADP-ribose] polymerase" (PARP), which influences genetic repair.

Annual congress of the DGG (German Society for Geriatrics) and the DGGG (German Society for Gerontology and Geriatrics) in Stuttgart
September 7-10, 2016

Prof. Dr. Alexander Bürkle
Keynote lecture: "The measurement of biological age in humans - results of the EU FP7 project MARK-AGE"
Lecture language: German
Friday, 09/09/2016
9.45 a.m. - 10.30 a.m.
House of Business (Bertha Benz Hall)

We cordially invite all representatives of the press to this.

Press contact
Nina Meckel
medXmedia Consulting
Nymphenburger Str. 19
80335 Munich
Tel: +49 (0) 89/230 69 60 69
Fax: +49 (0) 89/230 69 60 60
Email: [email protected]



German Society for Geriatrics (DGG)
The German Society for Geriatrics (DGG) is the scientific specialist society of doctors who specialize in medicine for the later stages of life. In addition to many other mobility restrictions and falls, dementia, incontinence, depression and nutritional issues in old age, important focal points of her work. Often geriatricians also deal with issues of drug therapy for the elderly and the interactions that various drugs have. Care is about looking after the elderly holistically and helping them to live independently and self-determinedly for as long as possible. The DGG was founded in 1985 and today has around 1700 members.

German Society for Gerontology and Geriatrics (DGGG)
The German Society for Gerontology and Geriatrics is deliberately interdisciplinary. On the one hand, it actively supports gerontologists and geriatricians in research and teaching on aging. In addition, all professional groups active in this field of work have the opportunity to exchange and discuss technical matters - e. B. Biologists, psychologists, social and nursing scientists, as well as geriatric and nurses. In addition, the promotion of the next generation is a particular concern of the professional society. The DGGG was founded in 1990 and today has around 1200 members.
---
More information:
http: //www.dggeriatrie.de/presse-469/1142-pm-dem-alter-kann-man-kein-schnippchen ...

---
Attachment

You can't cheat old age: Why we look old - or why we don't
---
Criteria of this press release:
Journalists
Medicine, Social studies
transregional, national
Press events, Transfer of Science or Research
German
---